Congebec University: a 3-year program developed in-house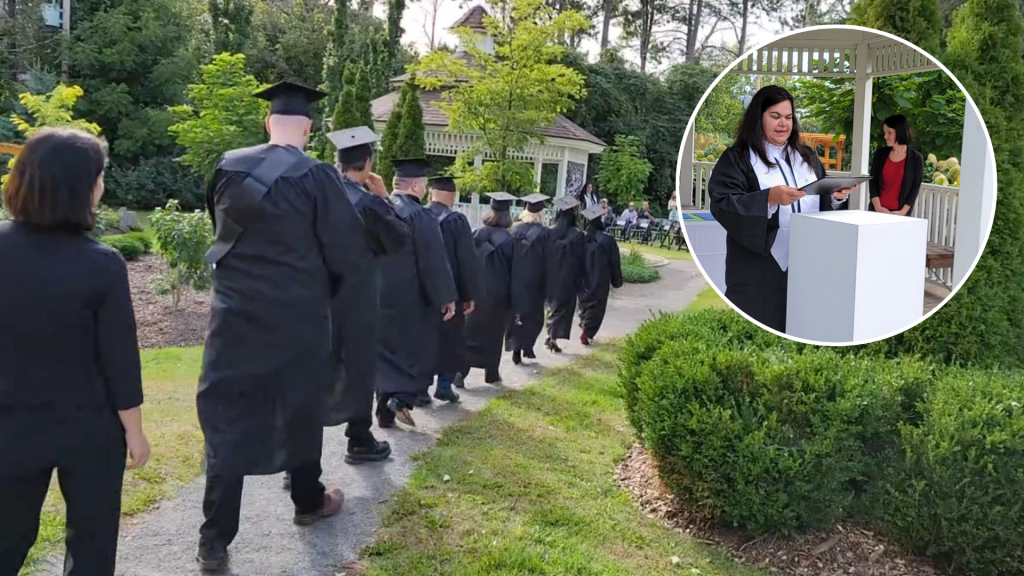 On Saturday, September 17, 2022, the 8 students of the 2020 cohort completed their journey at Congebec University. Each one of them has shown determination and commitment to the learning that has been offered to them. Despite the many challenges brought on by the pandemic, we were able to highlight their tremendous success..
The Congebec University is a learning platform for Congebec employees. It is a 3-year program that includes:
An average of fifteen classes per year, each with an evaluation
Classes duration between 1 and 4 hours
Teachers composed of our internal experts and external trainers
Courses begin at the end of January and are given every few weeks either online or via video conference.
Being better informed is getting the tools to grow personally and professionally.
By focusing on everyone's learning, we focus on our future and our personal growth, but also on the future of Congebec.
The enrollment period for the 2024 cohort begins on October 31, 2023.
Growth through knowledge sharing
Through the sharing of knowledge, each teacher and student will offer to their colleagues the opportunity to grow professionally and personally, a key pillar of Congebec's growth. We will be able to showcase the expertise of our company and our employees.
All employees are eligible to register no matter what position you hold within the company, the warehouse location you work at, how long you have been working with the company or whatever stage in your life you are currently at.
Main criteria for admission
Candidates must have the motivation to pursue continuous training over 3 years, during work hours and during their personal time.
Overlook of some of the first year's classes*
*  Congebec University reserves the right to modify the school calendar, courses and course content as needed.
FAQ - Frequently Asked Questions
De la soumission de votre candidature à l'offre d'emploi
Les membres de l'équipe des ressources humaines évaluent les  candidatures reçues. Si votre candidature est retenue, nous communiquerons avec vous.
Suite à la réception de votre candidature :
Accusé réception  de votre candidature  envoyée par courriel;
Pré-sélection  qui comprend l'analyse de votre expérience et de vos qualifications;
Entrevue téléphonique  effectuée par un membre de l'équipe des ressources humaines;
Première entrevue  avec un membre de l'équipe des ressources humaines et le gestionnaire qui désire embaucher un candidat de qualité;
Suivi de votre candidature par l'équipe des ressources humaines pour vous aviser si votre candidature a été retenue ou non;
Seconde entrevue au besoin;
Étapes du  processus de pré-embauche  déterminées en fonction de la nature du poste occupé et suivi par l'équipe des ressources humaines;
Offre d'emploi  présentée au candidat retenu pour le poste.
Politique d'emploi
Notre processus d'embauche est dicté par les exigences des postes à pourvoir et nous souscrivons au principe de l'égalité des chances en matière d'emploi.
Vous pouvez également nous contacter au département des Ressources Humaines : cv@congebec.com ou télécopieur : (450) 641-9717.