The Congebec University is a learning platform for Congebec employees. It is a 3-year program that includes:
An average of fifteen classes per year, each with an evaluation
Classes duration between 1 and 4 hours
Teachers composed of our internal experts and external trainers
Classes starting in May 2021 because of the current pandemic situation, held every few weeks, either online or by video-conference.
Being better informed is getting the tools to grow personally and professionally. By focusing on everyone's learning, we focus on our future and our personal growth, but also on the future of Congebec.
The registration period for the current cohort is now open.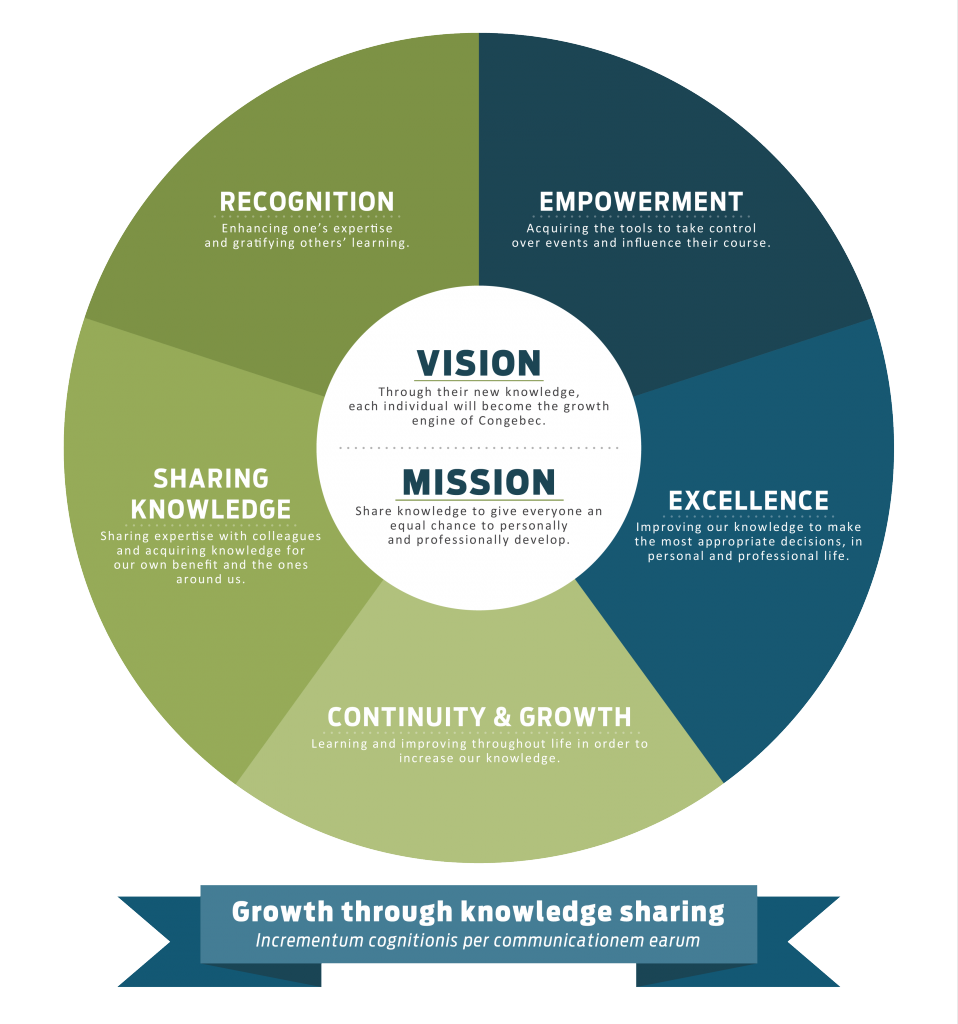 Growth through knowledge sharing
Through the sharing of knowledge, each teacher and student will offer to their colleagues the opportunity to grow professionally and personally, a key pillar of Congebec's growth. We will be able to showcase the expertise of our company and our employees.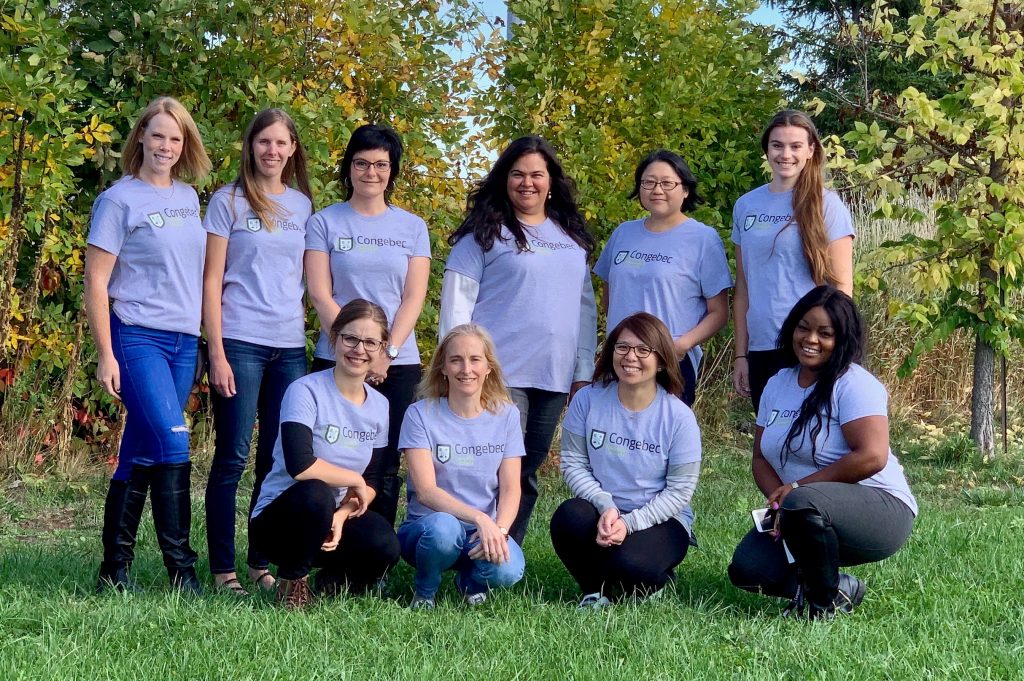 Who can register?
All employees are eligible to register no matter what position you hold within the company, the warehouse location you work at, how long you have been working with the company or whatever stage in your life you are currently at.
Main criteria for admission
Candidates must have the motivation to pursue continuous training over 3 years, during work hours and during their personal time.
Overlook of the first year's classes*
Mandatory classes
STAR/R
Importance of coaching and mentoring in people management, and guidance in achieving them effectively.
Leadership psychology
Provides knowledge to interpret co-workers' behaviours, manage their emotions, influence them and provide clear goals.
Accident Investigations and Workplace Injury Management
Process and advice for conducting objective accident investigations, conducting interviews and managing claims of WSIB / WCB / CNESST.
How to prepare to conduct a job interview
Tips for supervisors, managers and directors to effectively prepare for a job interview.
Writing an email or a letter
Keys for successful email or letter to communicate internally or externally.
Building a corporate culture through interpersonal relationships
This course allows you to understand the impact of a corporate culture, how to set it up with your team, and the importance of making it evolve.
How to read a P&L (Profit & Loss)
This course provides the essential knowledge to read, understand and retrieve important information from a P&L.
WHMIS (Workplace Hazardous Materials Information System)
What is WHMIS and how can we respect it at Congebec?
Healthy lifestyle
Practical tips to help students incorporate healthy habits into their daily lives.
Special assignments
Our teachers may give a special assignement to the Congebec University students depending on the context of the year.
Technology 101 
Introduction to technology, including social media management, privacy, and current and future technologies.
Optional classes
Increase your knowledge through fast reading
Tools to learn how to read a text quickly and efficiently to optimize reading time.
How to learn a new language
Different keys and methods of learning a new language.
Preparing for retirement
How to approach retirement from a financial and psychological point of view.
Initiation internship
Discover another job at Congebec.
*Congebec University reserves the right to modify the school calendar, courses and course content as needed.
FAQ – Frequently Asked Questions
Are students selected after registration?
Yes. We do not have the capacity to accept every applicant for the current cohort. However, we will contact you for the following year to confirm your interest in participating in the next cohort.
What is the difference between a mandatory course and an optional course?
Mandatory courses provide credits and are followed by an assessment. The optional courses don't give any credit but allow to obtain a diploma with honours.
How will I get access to the online courses?
Access to the online course platform will be provided via ADP. Each course will be available for a few weeks and will provide a deadline to send your assessment. You will be able to take the course on your personal time, at the best moment for you.
What is the frequency of the courses?
There will be 1 to 2 classes per month.
What are the criteria to succeed in the program?
The student must meet these 3 criteria:
Have participated in all mandatory courses of the program
Score above 70% for each course
Participate on a personal level, on personal time